This post is also available in:

日本語
Two Lover's Point is probably the most recognizable landmark of Guam and is also perhaps the most popular romantic point of Guam. It is a must to visit!
Why It's Worth the Visit?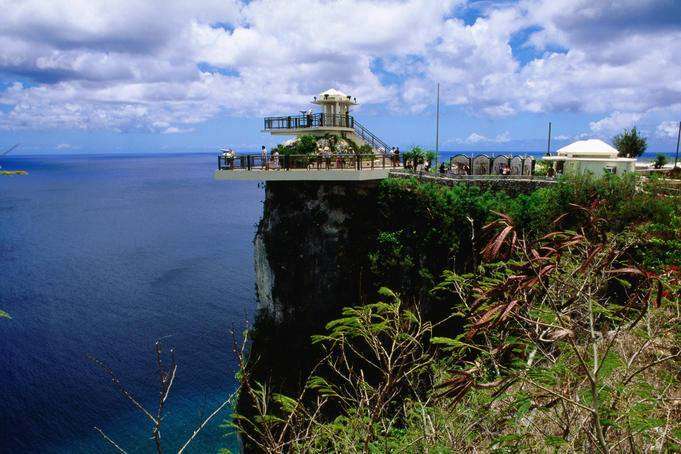 The reason why they call it Two Lover's point is because that is where two lover's tied their hair together and jumped to their deaths. This is one of many Guam legends that represents the beauty, the resilience, and the devotion of the Chamorro people of Guam. Second reason is that the Two Lover's Point gives you the best easily accessible vantage point to view one of Guam's best natural scenery!
The Legend of Two Lover's Point (abridged)
According to the legend, a young and very beautiful Chamorrita from a noble Chamorro family in Hagatna was arranged to be married off to a Spanish captain. She was not happy with the arranged marriage and ran off to Tumon. While in Tumon, she met a modest and handsome Chamorro warrior and fell deeply in love with him. Unfortunately, their love for each other was not acceptable esp. by her father. She and her man were pursued by Spanish soldiers and were surrounded on the cliff that we know today as Two Lover's Point. As there was no way out, the two lover's tied their hair into a knot so that they will stay together eternally in life and in death and jumped into the waves nearly 300 feet below them.   (That' pretty deep right?)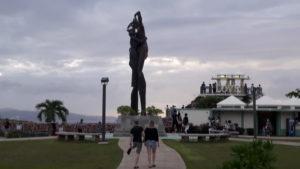 Visiting Two Lover's Point
If you visit Two Lover's Point aka "Puntan Dos Amantes," you can read in detail about the legend of Two Lover's Point in 5 different languages.
Furthermore, visitors get the chance to stare down directly into the the waves below from the overlook. This may sound dangerous but the overlook has been engineered to be completely safe for all people to visit.
For convenience, the overlook has integrated barrier-free access so people can use wheelchairs to access the overlook and see the beautiful view of the ocean. As a bonus there are telescopes you can pay to use to see the western coast of Guam and the beautiful blue ocean of the Pacific.
Two Lovers Point is open daily from 0800 to 2000. The sunset hours are the best time to visit but beware that it will be packed around that time! I personally like to visit during early hours while the ocean is so blue… it's crystal blue!
Don't forge that there is a small admission charge but there is also a local discount and military discount that you can claim so that you can take advantage of that if you wish. Admission is free for children under 6 years of age.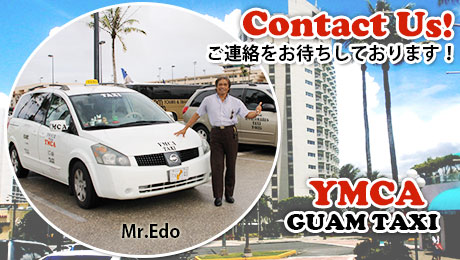 If you need some one to take you to Lover's Point feel free to to give me a call!
YMCA Taxi Guam 671-727-7465